Shopping Cart
Your Cart is Empty
There was an error with PayPal
Click here to try again
Thank you for your business!
You should be receiving an order confirmation from Paypal shortly.
Exit Shopping Cart
QuinzeCent
Rene-Levesque Blvd Ouest & Guy St
1500 Rene-Levesque Blvd Ouest, Montreal
Prices from $265,900
Tentative Occupany 2022
QUINZECENT DOWNTOWN MONTRÉAL, WHERE LIFE AND STYLE MEET
Gateway to Montréal's bustling downtown core, overlooking René-Lévesque Boulevard, QuinzeCent offers a unique lifestyle between the river and the mountain. Visionary living is here. Uncompromising.
Luxury tower of studio, one, two or three bedroom condominiums

Overlooking René-Lévesque West Boulevard at the corner of Guy Street

Just steps from Sainte-Catherine, Sherbrooke and Notre-Dame street's upscale shopping and dining

Built by Brivia Group (YUL, Stanbrooke, NEST) and Gansu Tianqing Real Estate Development Group

Bold architecture by world-renowned Montréal firm Menkès Shooner Dagenais Letourneux Architectes

Design to enhance the quality of life and urban vibrancy of the neighborhood
# of Units: 400
Type: Microcondos, One to Three Bedrooms
Size Range: Microcondos (325 to 343sf); One to Three Bedrooms (550 to 1425sf)
Building: Urban Mall, Commercial Space, and Offices on Lower Floors
Architect: Menkes Shooner Dagenais Letourneux Architectes
3rd Floor Common Area
Roof top terrace with 6000sf garden

Outdoor Cinema

Spa

Indoor Pool

Fitness
Situated in a quiet neighbourhood, embedded with Urban conveniences
Steps to Concordia University
10 minutes walk to McGill University
5 minutes walk to Central Station
Convenient to Shopping along Rue Sherbrooke, Sainte-Catherine, Centre-Ville and Holt Renfrew Luxury Department Store
Area surrounded by Restaurants, Cafes, and Bars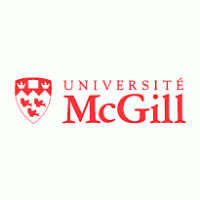 We are a real estate development company driven to push the limits of our profession through the continuous development of innovative projects in high quality urban environments.


Our story begins in 2000, when visionary businessman, Kheng Ly, transforms himself from textile business owner into real estate developer and investor. He has successfully completed many projects that brought him credibility, expertise and competence. Inspired by the names of his three children, Kheng Ly decides to rename his company Brivia and surrounds himself with a new team specialized in both real estate investment and development.
The birth of Brivia Group led to the creation of YUL condominium project in downtown Montreal, a major residential project that contributes to the effervescence of the real estate in the city and revitalizes the neighborhood by the beauty of its structure. In addition, the twin towers project is the largest construction project carried out by a Chinese immigrant in Quebec.


Brivia Group has a solid foundation and plans to build a wide range of projects, many of which will be completed in 2018.
Established in 2000, Tianqing Group is the largest real estate company in China's Gansu province, with over 36 million square feet in developments and 5,100 jobs created. Projects range from high-end commercial to large residential developments, hotels and retail, schools, and cultural destinations. Tianqing Real Estate Development is a US subsidiary of the Tianqing Group. Tianqing's successful projects across China led to a North American expansion, with the company extending its business to Canada in 2013 and the U.S. in 2015. Tianqing Real Estate Development is a US subsidiary of the Tianqing Group. Their core business centers around real estate development and brokerage, investment, property services, financial services (as Bank of Lanzhou's fourth-largest shareholder), and more. The company also places a strong focus on social responsibility, pursuing charitable projects and donations in education, health care, and assistance for the disadvantaged, among other concerns. Tianqing Group is the Canadian subsidiary of Gansu Tianqing Group Real Estate Co., Ltd.

Now the company has projects in 11 cities across China, in the U.S.A. and in Canada. It has received many nation-wide recognitions and awards in China, including "The Top 500 Real Estate Companies in China". In 2013, Tianqing started its overseas expansion with projects in Montréal and Vancouver, including, notably city chic YUL Condominiums in downtown Montréal. QuinzeCent is Tianqing's third project in Montréal.

0

/